THE CARDS
POPPY

This design of a poppy is glass painted on acetate and comes in various colours of card mount, usually whites and creams. The poppy itself is generally similar in colour.
Size 6" x 4"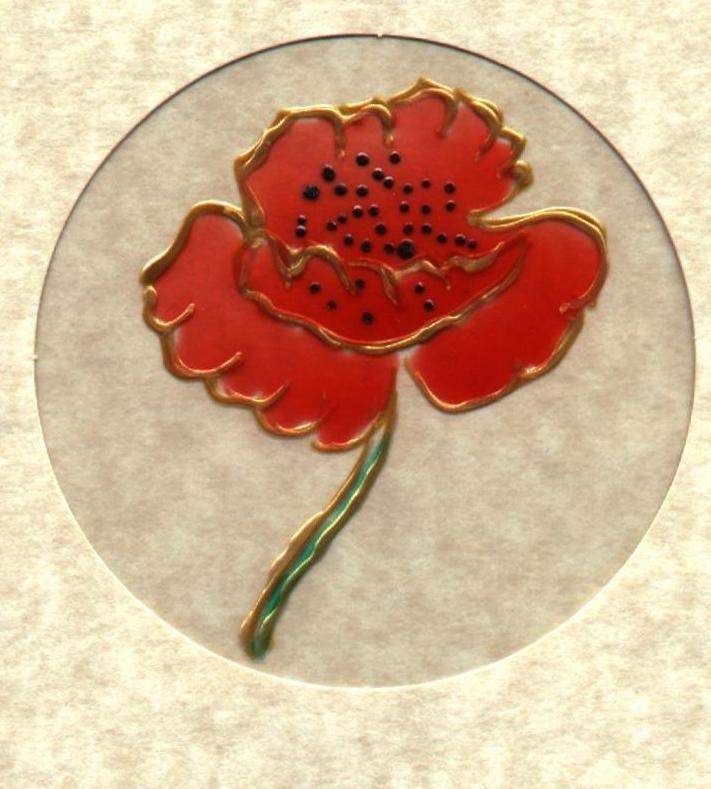 PANSY

This design is in several different colourways - pinks, blues and oranges.

Glass painted and gold relief outliner on acetate, mounted in white cards.
Card size: 6" x 4"